What Conscious Leadership will bring to you
Every element of our online leadership platform is designed specifically for leaders, helping them to:
Gain personal insight and a better sense of self
Take care of their own wellbeing, and the wellbeing of those around them
Access practical guidance to solve "real-time" leadership challenges
Hit their personal development goals while working towards organisational growth
We provide a range of rich content as well as the opportunity to gain conscious leadership accreditation.
The 5 Pillars of Conscious Leadership
Our leadership development platform focuses on developing leaders in five key areas. These areas form the pillars of our conscious leadership framework.
Resilience

Preserve energy, maintain your mindset and learn to work in a sustainable way.

Purpose

Act with purpose. Cut through the noise, do work that matters and stay on track.

Growth

Realise that learning is constant. Curiosity drives performance; don't be afraid of failure!

Awareness

Be awake to self-understanding. Recognise the beliefs driving your behaviour and stay connected to what is going on inside and around you.

Togetherness

Create an environment in which everyone feels like they matter. Build inclusive environments where everyone can do great work.
Leaders are employees too
Leaders are central to the success of organisations, they are expected to deliver a lot. Unless
they are taking care of themselves and unless they are intentional about the way they lead, they can impact performance and wellbeing.
It's time to ditch the rulebook on leadership and develop a more conscious way of leading.
82%
of leaders are exhausted and burnout levels have increased
57%
of leaders struggle to provide support to their team


Conscious Leader
Psychometric

Assessment

Our UCL validated Conscious Leader psychometric gives you a moment in time view of how you are doing as a leader – predicting wellbeing, burnout, and performance more than any other personality measure available on the market.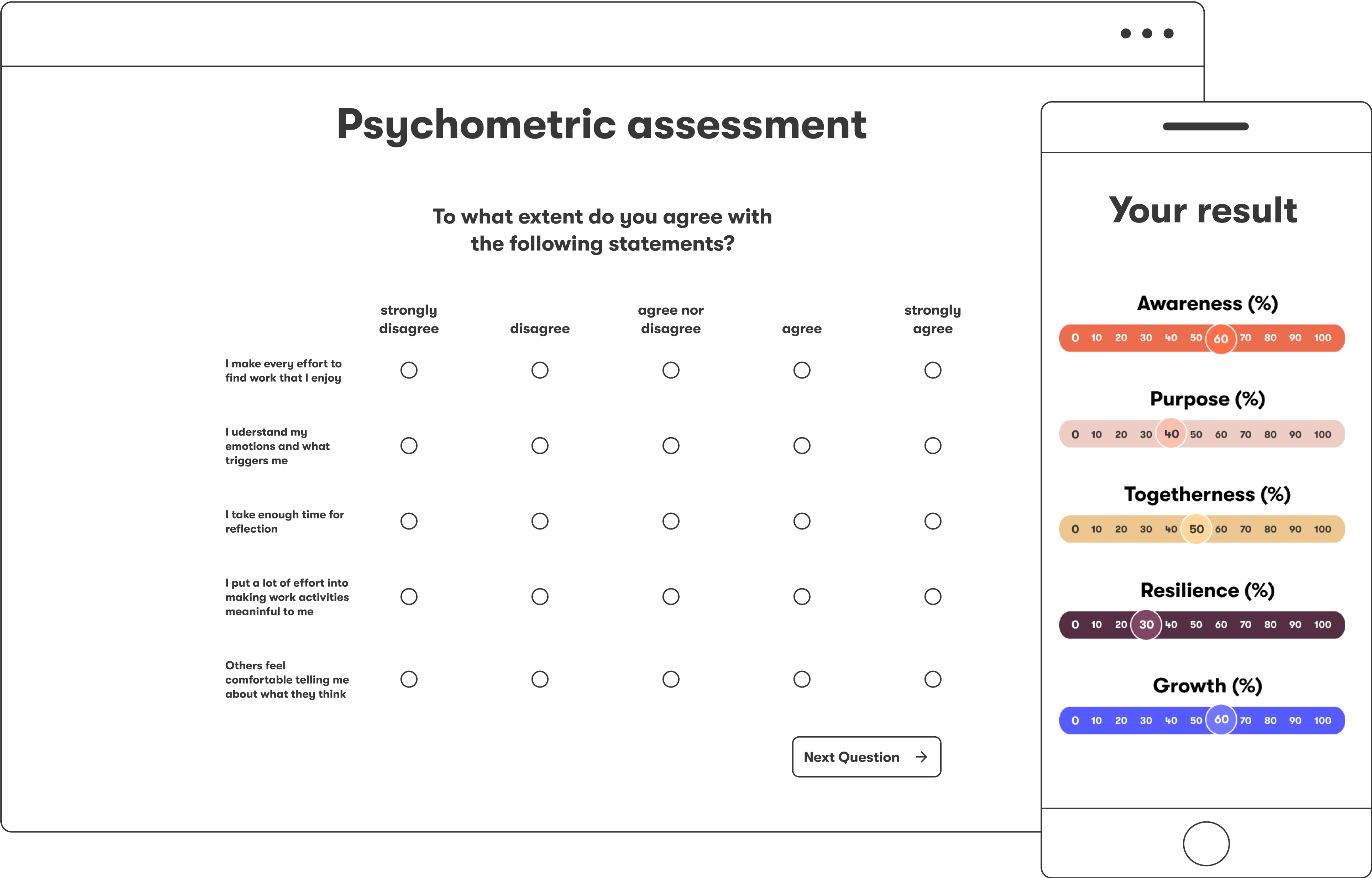 Like a leadership coach in your pocket
Consciously is our digital learning and wellbeing platform combining innovative technology and progressive curated content.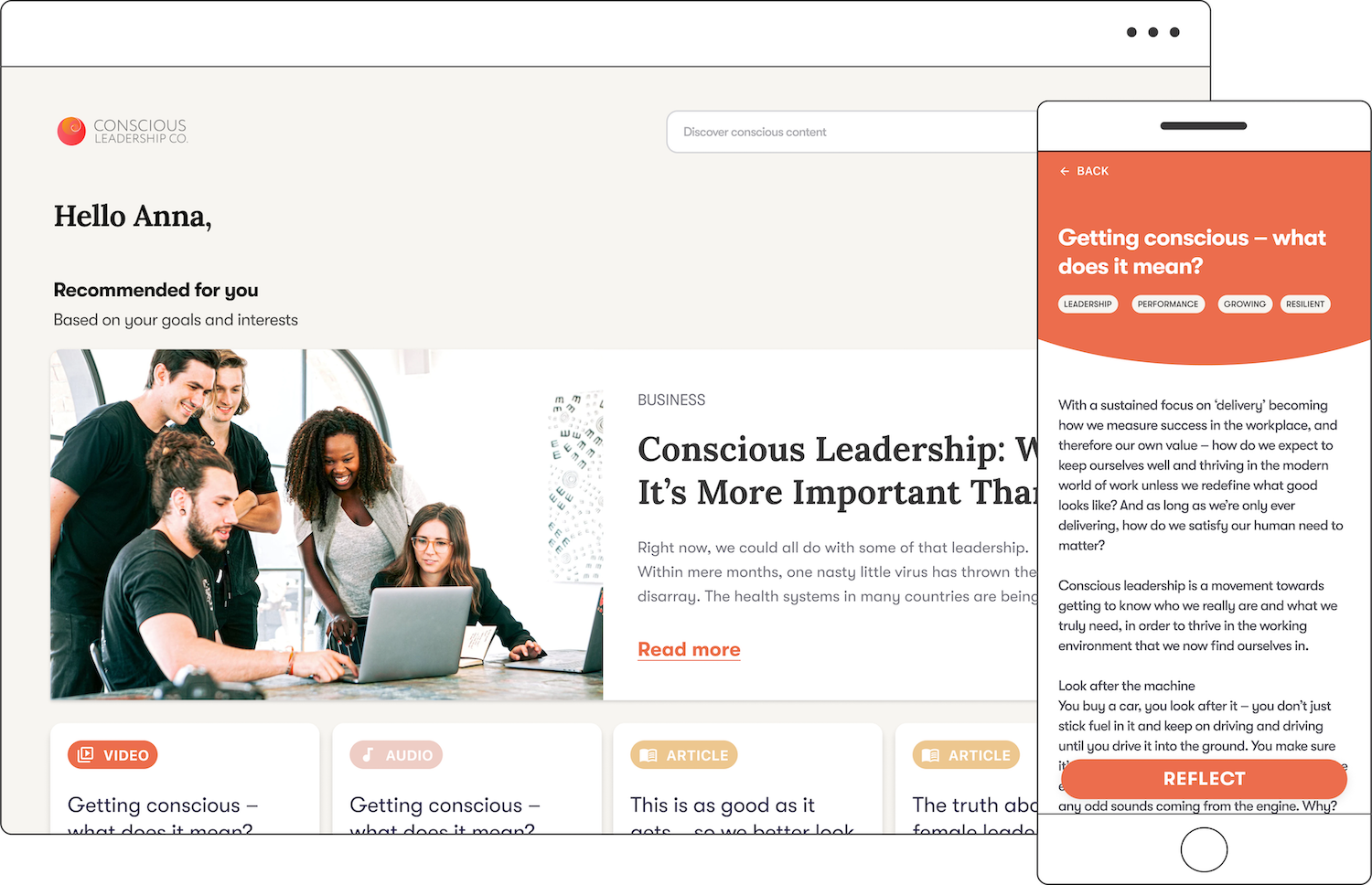 Leaders, both business and HR have been distracted by less people-focussed strategies like process efficiency, labour cost minimisation etc. Whilst those strategy levers aren't without commercial impact, ultimately the key to realising true sustainable individual, community and business success is unlocking full human capital potential through Conscious Leadership capability."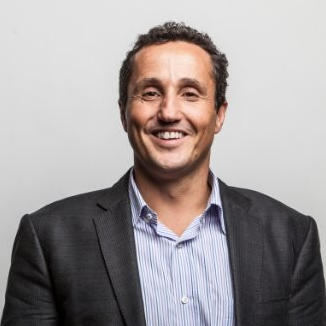 Caleb Baker
Group Managing Director @ Will
Learn more about Conscious Leadership
Take a look at our latest blog posts to learn more about the importance of
conscious leadership and the link between performance and wellbeing.
Read Our Latest Articles
Ready to start your journey to Conscious Leadership?
Find out about how our ground breaking approach to leadership and wellbeing will help your business. Why not start with our Conscious Leader Psychometric?