Back All Articles
7 Ways to Develop Your Leadership Skills in a New Role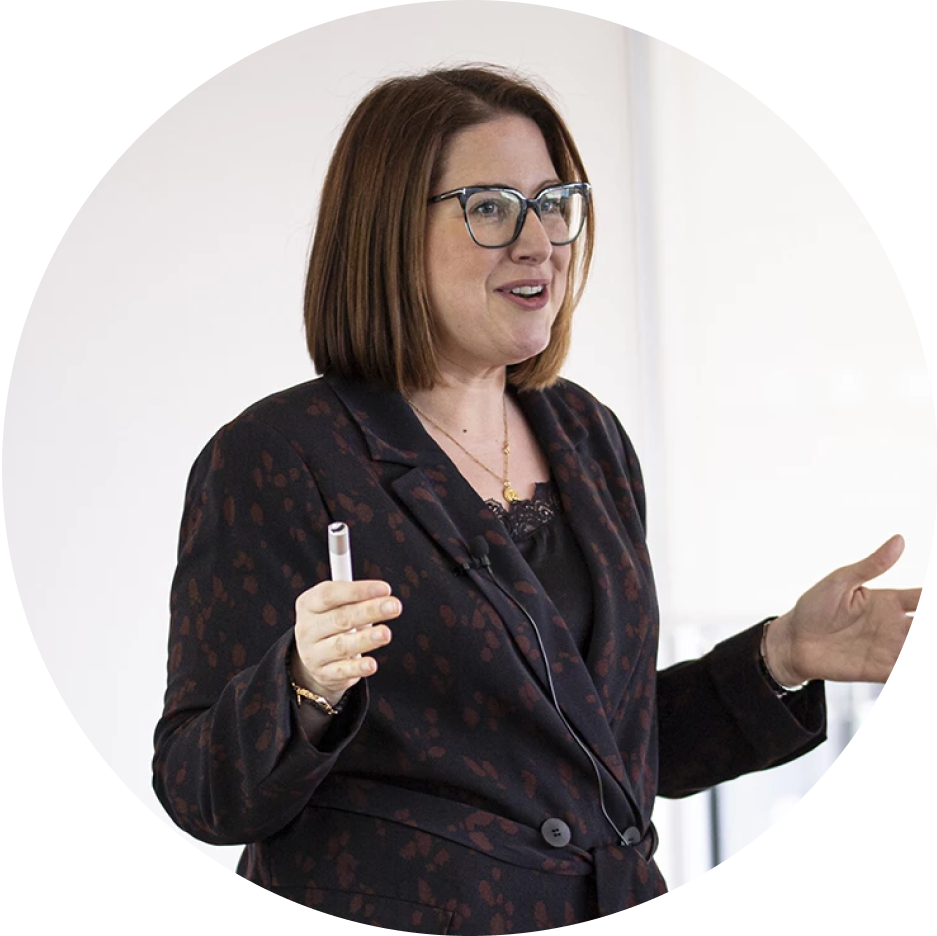 Natasha Wallace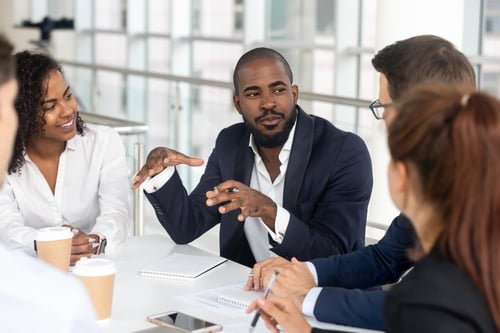 The global job market continues to be impacted by the Great Resignation, an ongoing phenomenon that has seen record numbers of people leaving their jobs since early 2021.
A recent survey by Randstad shows that 69% of UK workers are ready to move to a new job, and it's clear that the Big Quit isn't over yet. Organisations are scrambling to retain their top talent, develop their teams and up their recruitment efforts in response.
If you're one of the many people who have recently started a new role, this is an excellent opportunity to develop your leadership skills, helping yourself and those around you to thrive. Whether you've recently moved into a leadership position, hope to do so in the near future or you're a seasoned leader starting again with a new team, a new role provides the chance to learn, develop and refine your skillset. As you take this next step in your career, become the leader you aspire to be by prioritising self-improvement and growth. Read on for seven ways to improve leadership skills and develop professionally in your new role.
What Is a Leader?
Many people have their own definition of what a leader is, but in essence, a leader is someone who supports themselves and others to achieve their goals. Leaders have a vision and can lead their team toward making it a reality, inspiring passion and motivation in those around them. Effective leaders unite groups of people through a common goal and provide direction and support to drive productivity and success.
What Are the Qualities of a Good Leader?
The best leaders acknowledge individual needs and use this understanding to get the most out of each team member. Great leaders have a strong mix of relevant hard and soft skills and can bring a team together to meet goals effectively and on time. Some examples of top leadership skills are:
Self-awareness and authenticity
Empathy
Resilience
Excellent communication skills
Vision
Flexibility
Dependability
Organisation
Decisiveness
Open-mindedness
Strategic thinking
The ability to empower and inspire
Active listening.
No leader is born with these skills. Becoming an excellent leader takes hard work, commitment, and an understanding that great leadership is a journey rather than a destination.
Why Leadership Development Is Essential
Good leadership has a trickledown effect within organisations, with influential leaders building effective teams. No matter what point you're at in your leadership journey, continuous development and training are crucial because there's always room to grow. Successful leaders ask questions, are open to learning and commit to improving themselves.

Excellent leaders can create happier work environments for everyone by improving employee experience, building a positive company culture and proving to individual staff members that they are supported and valued as individuals. These factors have a big impact on employee engagement and retention, so improving leadership skills now is vital to cultivating talented and motivated teams in the future.
How to Improve Leadership Skills in a New Role
Evaluate Yourself
Before jumping into a new role, taking time to reflect will help you perform at your best. Self-reflection plays a crucial role in leadership development, allowing leaders to review their strengths and weaknesses, think about their leadership style and interrogate their goals. Looking inward will improve self-awareness and help you determine critical areas for development to focus on in your new position.

If you're unsure where to start, a leadership assessment or psychometric test can be extremely helpful. TCLC's Conscious Leadership psychometric gives you a moment in time view of how you're doing as a leader. It provides specific guidance to help you develop your skills, boost productivity and avoid burnout.
Take our quiz to see whether you and your team would benefit from the Conscious Leadership psychometric.
Consider How You Want Your Team to Work
Whether you're taking over an existing team or building a new one, you should consider how you want everyone to work together. Build relationships with team members individually and as a group to understand their personalities, needs and strengths. Communicate your expectations clearly and explain any new processes you may be implementing. Let your team know that your door is open, and don't be afraid of overcommunication. Figuring things out at the beginning will help you avoid problems down the line.
Lead by Example
Leading by example may seem obvious, but few leaders ensure they're doing it right. The best leaders are intentional in their actions and behave as they expect their team to, encouraging them to follow suit. As well as work-related tasks, this also applies to things like looking out for colleagues and prioritising wellbeing.
Communicate Constantly
One way to improve your leadership skills is to communicate openly and often. Remind team members of performance expectations, set clear goals and check in with your people regularly to see whether you could be better supporting them. Communication isn't all about talking, so you'll also need to be an active listener and show employees that you value their thoughts and feelings.
Ask for Feedback
As a leader, you must learn to seek out feedback and be comfortable learning from it. Requesting regular feedback from colleagues will give you valuable insight into the kind of leader you are, helping you reflect on your actions and consider where you could improve in future. Remember that every team is different, so even if you have prior leadership experience, feedback will be extremely valuable in your new role.
Be Perceptive and Empathetic
A study by Catalyst found that empathy is the most critical leadership skill, driving employee outcomes such as innovation, engagement, and inclusion. In 2022, employees are leaving companies in search of empathetic leaders, and those responsible for C-suite hiring and firing are making a great effort to provide them.
To lead successfully in this climate, you must take responsibility not only for organisational success but also for improving employees' lives and building a happy, engaged workforce. The key to this is being perceptive of your team's needs and showing empathy towards their feelings.
Stay Curious
It doesn't matter how much leadership experience you have or how successful you've been in a previous role — you should always be willing to learn. Excellent leaders are Conscious Leaders, which means they have a growth mindset and are constantly looking for ways to develop their skills. This commitment to self-improvement is beneficial for personal and professional development, and it also inspires those around you to better themselves.

There are plenty of tools and resources that will teach you how to develop leadership skills, from books and articles to leadership training videos. To find expertly curated content on Conscious Leadership all in one place, the Consciously App is a must-have tool — like a leadership coach in your pocket that you can easily check in with at any time. Becoming a better leader means setting aside some time for continuous development, even if it's ten minutes with your morning coffee.
If you want to be a better leader, our leadership development app and psychometric assessment are invaluable tools to help you succeed. Book a call with our leadership development experts and learn how our Conscious Leadership platform can support you and your teams.